What is Vesica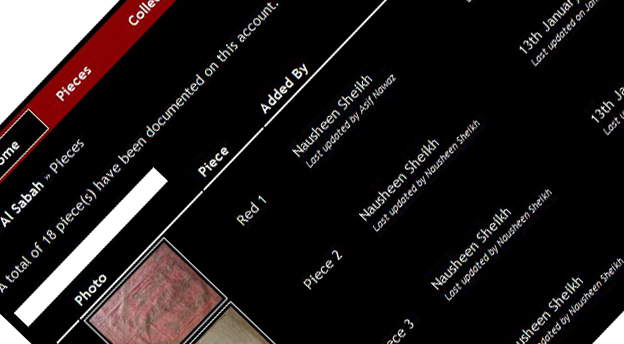 Vesica is an easy to use art documentation and art management software for art collectors, galleries, auction houses and artists. It serves multiple functions and offers a variety of features, including piece and collection reporting, historic and symbolic information, artist bios, financial reporting and an online gallery for each account.
Vesica's strength lies in its simplicity. It requires little or no technical expertise and works on any computer with an internet connection and a web browser. Best of all, we're so confident that Vesica is the world's best and easiest to use art management software, that we let you use it for free (up to 3 pieces) - no catches. If you like it and want to use it, you can upgrade. If you don't like or want to use it, you don't have to.
It's that simple.
What does Vesica mean?
Vesica is the shape formed by two circles sitting half on top of each other. The shape represents the perfect symbolism and balance of the circular shape and is used in a variety of fine art applications, both contemporary and modern. But that's not why we named our software Vesica.
So, why did we call the software Vesica?
Because we believe the software provides a harmonious balance between the world of arts and crafts and that of technology. Well, that's the gist of the philosophical reason, anyway.
So, why did we really call the software Vesica?
Simply because we liked the name and research on the subject and the applications of the shape both in nature and man-made phenomena intrigued us. Our Design and Research Director, Nausheen Sheikh, suggested the name. We all liked it and so that's what we got. As with all other things Vesica, it's that simple.
Features
The Vesica list of features is a massive expanse of everything you will ever need to document about art. It helps you keep a safe, reliable digital catalog whilst providing you with search, reporting, online marketing, online gallery and eCommerce tools.

How it works
Vesica is an on demand application offered in a browser and deployed in the cloud. This means all you need is a browser and internet connection to use the software, and you pay only for the number of pieces in your catalogue (you can store up to 3 for free). It's that simple.