ID #1030
How do I add pieces to a collection?
To add pieces to a collection go to the Edit collection interface by clicking on the pencil icon on the Collections page. Then click on the manage tab. It will look like the following: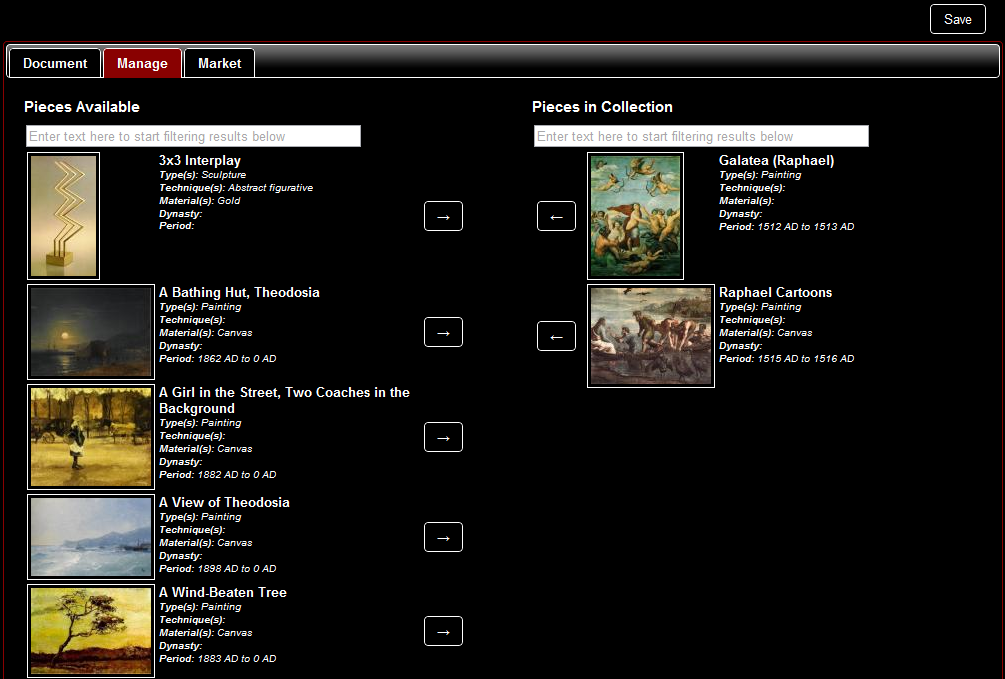 The left side will display all the pieces in your account. The right side displays pieces associated with this particular collection. Just clikc the appropriate arrows on either side to move pieces in and out of a collection.
It's that simple.
Tags: collection management
Related entries:
8977/83%Last update: 2012-04-28 20:42
Author: Asif Nawaz
Revision: 1.2

You cannot comment on this entry