With the update this week, you can now annotate and crop images inside Vesica. This has been a popular feature request and after much consideration (and testing), we're glad to announce that you can do this in the browser whilst using Vesica, so you don't have to use your image editing software to crop or annotate images.
Cropping and annotating with Vesica is easy – next to each image in the "Images" tab when editing a piece, you'll now see 5 buttons. The third button allows you to crop, the 4th to annotate, as shown below.

When Cropping an image, Vesica automatically saves the cropped version as an additional image, in case you need to retain both the original and the cropped versions. Cropping is really quite simple and intuitive – you select the part of the image you want to crop and press the "Crop" button – Vesica does the rest.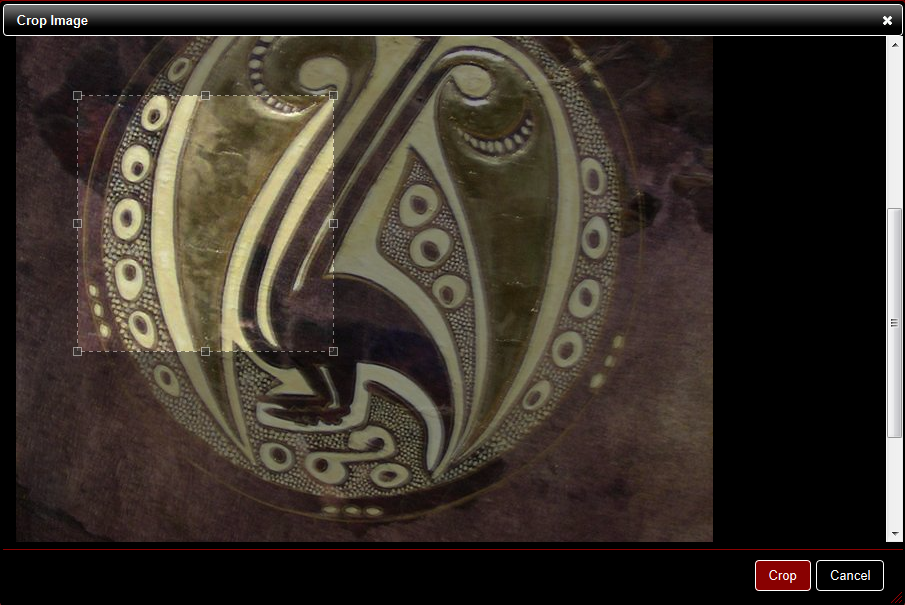 Cropping with Vesica
Annotations in Vesica are stored as additional layers on top of the image, which means your original image remains unchanged. When you view the image in your account, annotations appear as you hover over the image (as shown below). Annotations are not shown in the online galleries within Vesica or on external sites if the image is displayed via an API.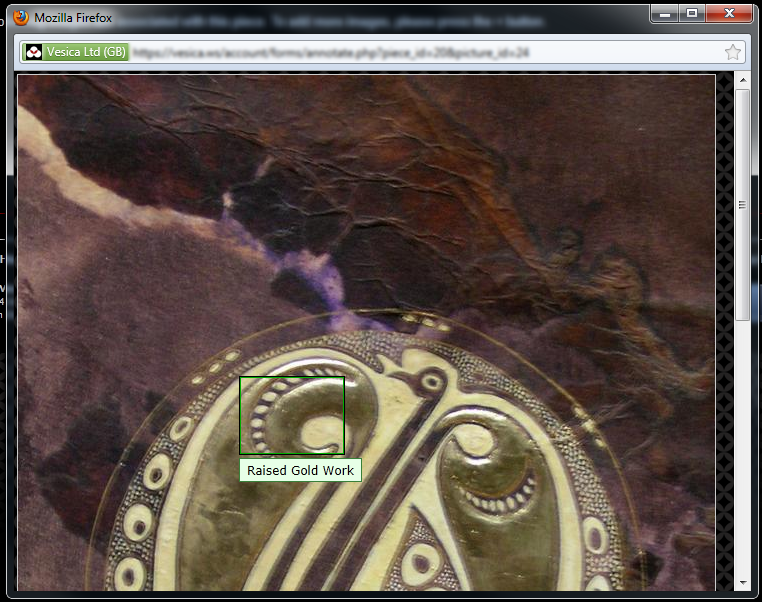 Annotating with Vesica
It's really all quite simple and as always, the best way to get a hang of it is to start using it! Please feel free to post any feedback or questions, or contact support if you need assistance with the above features.