The weekend's release has added some powerful object / piece level report printing functionality to Vesica. The report is generated in an HTML format, so you an easily print it to a PDF of paste it into a Word document and edit to your heart's content. We're also working on an export to word feature, which will allow you to export different parts of the piece management system directly into word.
Here's how you can print a report. You need to log-in to your Vesica account and edit the piece you would like to print information about. The edit screen now has a Print button on the top right side of the screen as shown below: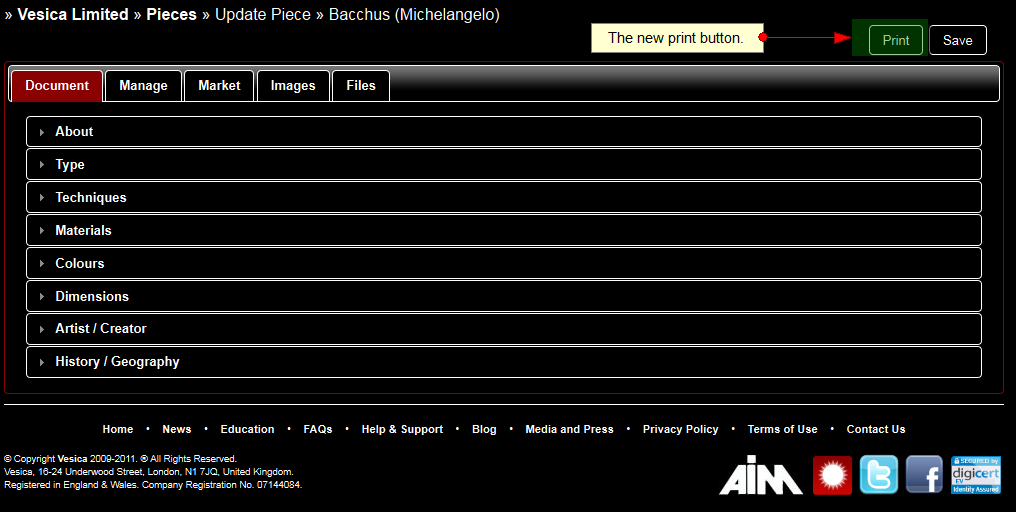 When you click on the print button, you'll get another pop-up window which will allow you to choose the parts of the piece / object you would like to print. It'll look like the screenshot below: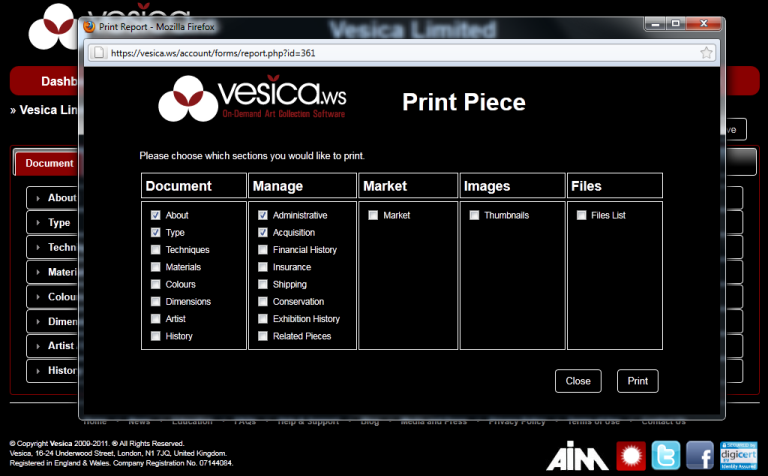 Just check the boxes for the appropriate sections you would like printed, and press the Print button to the lower right of this window. Almost immediately, this popup will close and a new browser tab will open the report in printable / exportable format. When you're done with that report, simply close the tab and you'll go back into your Vesica account.
As always, we're here to help answer any questions you have, so please do ask, via the blog, or support centre.