Conservation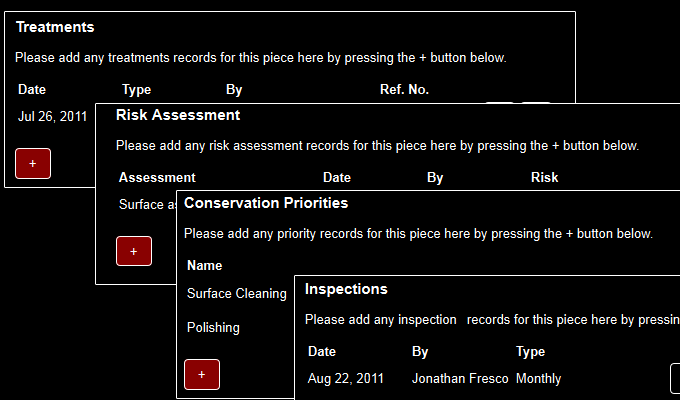 Manage inspections, assessments, treatments and more
Whether you're a museum, collector or other cultural / heritage organisation, creating and recording details pertaining to the conservation of your collection in Vesica is simple. With a section dedicated to "Conservation" on the piece documentation / management platform, Vesica allows you to record and track a variety of information pertaining to conserving your collections.
From recording proposed assessments to inspection details and results, you can also track treatments, responsible parties and post treatment processes. You can even upload any inspection or assessment reports and refer back to them as and when needed.
Create a free account and see how you can record and track the conservation of your collections with Vesica.
With Vesica you can:
Manage risk assessments
Manage inspections
Manage treatments
Manage conservation priorities
Record oject / piece condition at various times
Record handling details, storage details and more