Portability - Vesica API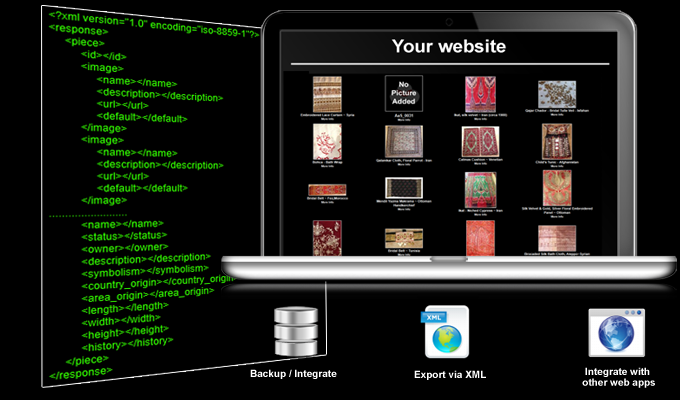 Integrate Vesica with your website, apps or other databases.
The Vesica API is built to allow you to extract relevant information from your Vesica account - whether it is to integrate into your website or web app, another database or simply for backing up your collection related information.
The API allows you to add, view and manage your objects and collections by sending various parameters via the "POST" method. In return, the API sends XML based on the received parameters. You can request information by object or collection as needed.
The Vesica API is available to all Vesica account holders. For documentation and sample code templates, please visit developer center on https://vesica.ws/developers.
Simple XML driven API
Documentation & sample templates available
Request piece / object lists and details
Request collection lists and details
Integrate with your website or other databases