Features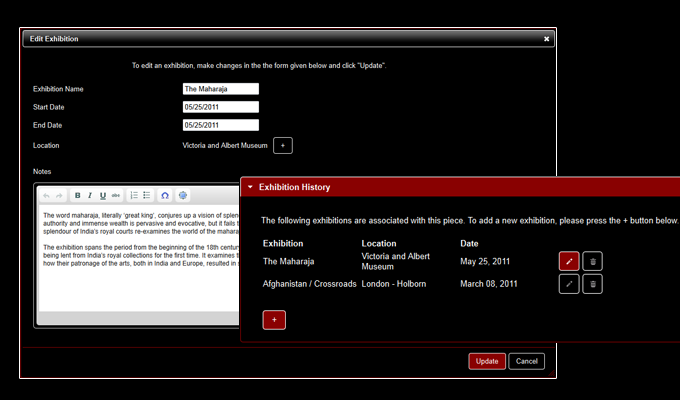 Log exhibition history to keep track of your objects' travels.
If you're an avid collector or a museum that often loans objects to other museums or organisations, you'll know the importance of keeping tracking of where your objects have been and what exhibitions they have been displayed at. Vesica allows you to keep track of these exhibitions at the object level, so you can track where your collections currently are, where they have been in the past and where they will be travelling.
Creating exhibition records and logging an exhibition against an object can't be any simpler than it is with Vesica - it takes just a couple of clicks - and as with all things Vesica, if you need to re-use locations and exhibitions across multiple pieces - it takes just one click.
Keep track of past exhibitions
Log when and where your collections have been displayed
Reuse museum, location and exhibition records
Record exhibition details and notes