Interactive Timeline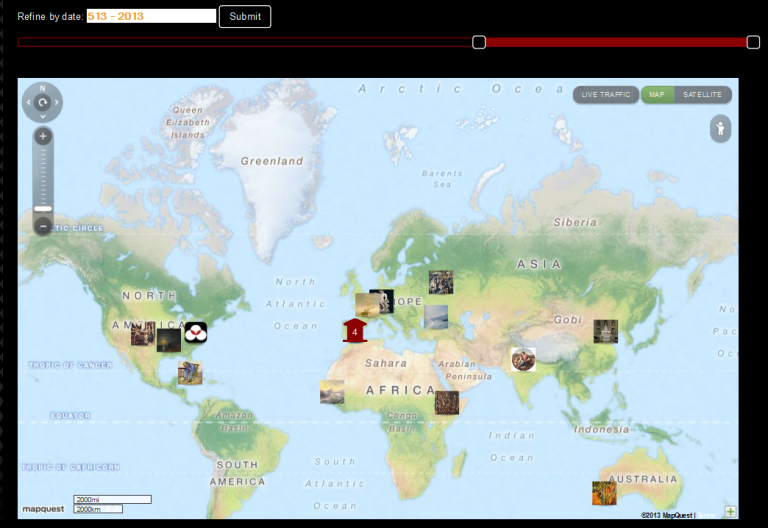 Visualize and Educate with the Interactive Timeline.
Inspired by the Helibrunn Timeline developed by the Metropolitan Museum of Art in New York, the Interactive Timeline from Vesica helps museums visualize and share their collections by period and region on a map. With drill down functionality and additional zoom features (currently in development), the Timeline is a great way to educate your visitors and add to the knowledge span of the audience. Available in the Vesica Dashboard and on Vesica galleries, the Timeline is compatible with touchscreen interfaces and can be used to bring your collections to life, online and onsite.
Based on Mapquest's acclaimed platform and Google's geocoding API, the Interactive Timeline from Vesica requires no additional work to use. Simply document your collection, enter the city or location to which the object belongs and we'll fetch the co-ordinates to render them on the map automatically (you can change the co-ordinates as needed).
Visualize objects by region

Filter collections and objects by period

Drilldown functionality to browse objects

Supports touchscreen, web and mobile