Label Printing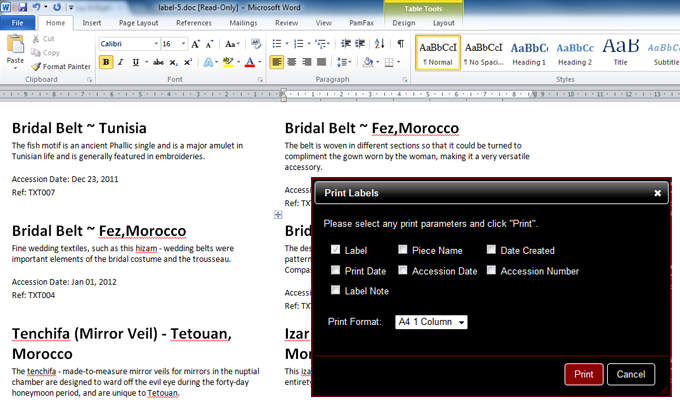 Labels for your exhibitions - export to Word, edit and print.
Now you don't have to create labels separately for your displays. You can create them directly from inside Vesica and have them exported to Word, ready for printing, with just one click.
Create labels from within your object management interface, choose which fields you would like on your labels when printing and how you would like them formatted.
We're even adding various label Word templates to Vesica, so you can print labels easily whether your printer takes A4 or Letter size paper.
Custom label and note field

Export to Word
Export labels to Microsft Word and edit to your heart's content before printing
Selective Printing
Label Printing is available at the collection level - so you can group and print labels for an entire collection at one time
Choose label fields
Choose from a variety of fields, including accession date, accession number, print date and more