Online Gallery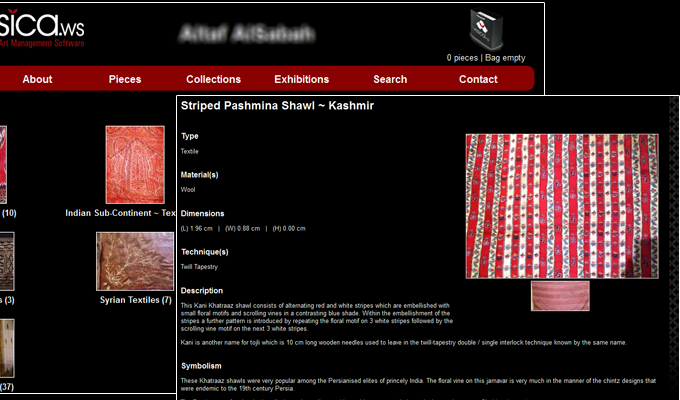 Publish your collections online.
If you want to exhibit your collections online - look no further. Each Vesica account comes with your own online gallery, served at a vanity URL of your choice, and allows you to share your objects and collections online - only the ones you choose fit to share.
Think of your online gallery at Vesica as a mini-website, you can upload your own logo, add information about the latest exhibitions, contact details and more.
You'll soon be able to host pay-per-view online exhibitions on a fully branded website - so you can monetize your collections and the exhibitions you put together - forever. To stay up-do-date or for more information on the upcoming online exhibitions feature, please subscribe to our newsletter.
Display your collection online
Choose which objects and collections to share online
Get your own co-branded vanity gallery URL
For example: http://yourname.vesica.ws
Additional CMS enabled pages
Add information about your organisation and exhibitions
Add your own logo / contact details