Manage Multiple Collections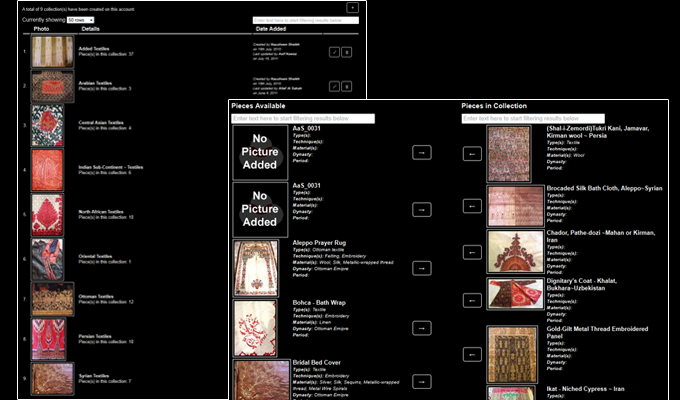 Create multiple collections. Group your objects as needed.
Sometimes you need to group your objects and create collections in many different ways. You may have to re-use the same piece, for instance, in collections pertaining to textiles, Persian textiles and Islamic textiles.
With Vesica, you can do this - and much more.
Create as many collections as you want, search and filter from all your pieces, and add them to the collection in one click. Then choose to display the collection in your online gallery, or simply call it via the API and integrate with your website or mobile application.
Create unlimited collections
There's no restriction on the number of collections you can create
Associate one object with many collections
Easily move files in and out of collections
With our easy to use interface search, filter and sort collections - all on one page
Share collections on your online gallery
You can publish an entire collection in the online gallery by clicking just 1 checkbox
Extract collection details via API
The Vesica API allows you to query the system and extract collection related details for integration with other online apps or for backups