Mobile Device Support & Compatibility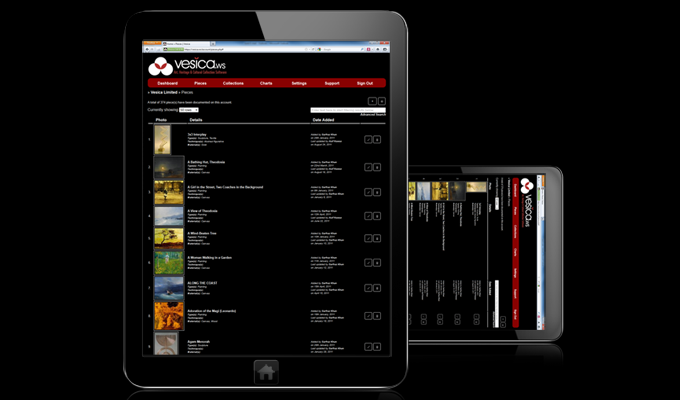 Access your collections via iPad, Android or Windows 7 Tablets.
The Vesica architecture supports mobile devices - without the need for any apps. Whilst apps for iPhone and Adroid phones are being planned, you can easily use Vesica by visiting https://vesica.ws from your tablet pc or iPad browser.
You'll get the same great experience that you do on a desktop - you can even stream your audio and video online. Update your objects, create new collections, manage all your media - on the go.
Browser (Safari) compatibility on iPad
Browser compatibility on Android tablets
Stream audio on mobile devices
Streaming supported via the HTML5 audio player
Stream video on mobile devices
Streaming supported via the HTML5 video player