Funds & Acquisitions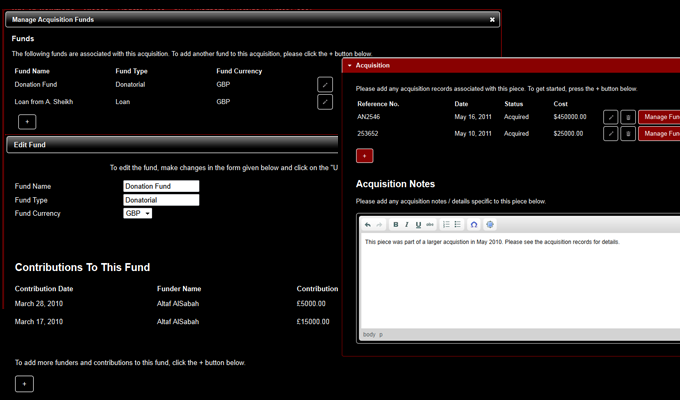 Manage and store acquisition and funding details.
Funds
In order to help you keep transparency for your financial and acquisition records, you can create and manage funds, contributions and funders in Vesica.
Fund management is easy and funds can quickly be associated with multiple acquisition records across different objects and pieces in your collections.
Loans
Loan Management allows you to keep track of both objects loaned in or loaned out. Keep track of loan length, documentation and any related information. You can even reuse loan documents across multiple objects to reduce data entry.
Acquisitions
Acquisition records in Vesica allow you to keep purchase records of objects acquired by your organisation and where the the money required to acquire these objects came from.
Record information about the acquisition, add general notes around acquisition policies in your organisation and enter and track costs in multiple currencies.